26″ MISS SABER SPORT & PRO CLEARANCE GOING ON NOW
SAVE $1900 BUCKS ON SELECT MODELS STARTING AT $1299
PLUS ENJOY 1/2 OF SHIPPING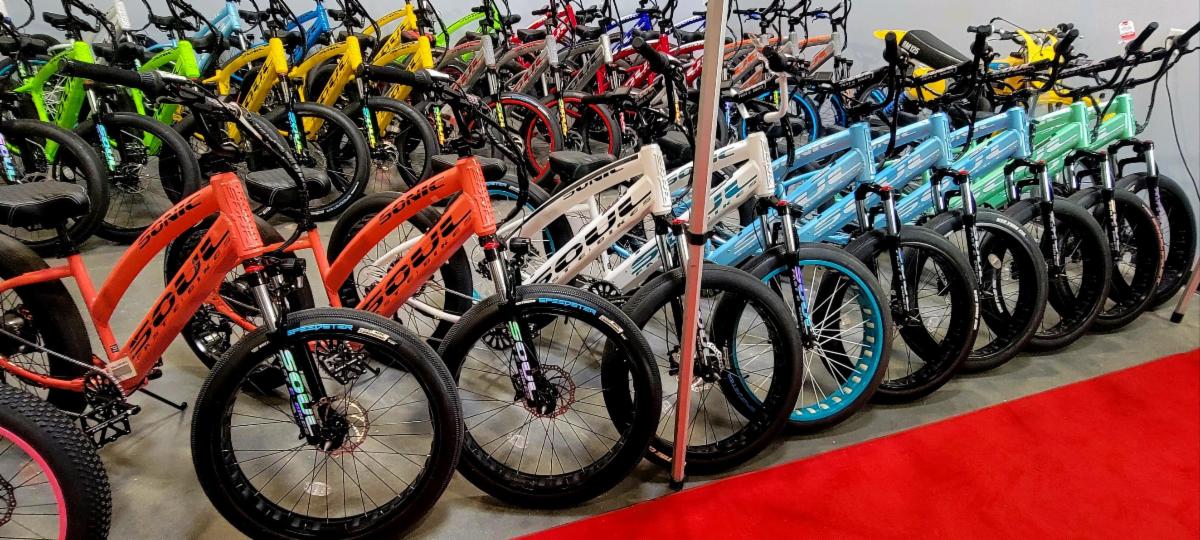 The 26″ MISS SABER PRO SS has more bang for you buck than an other e bike on the market.
SAVE $1900 BUCKS MSRP $3500- SOUL SALE $2999 NOW FROM $1599
LIMITED TIME 1/2 OFF SHIPPING
Powered by Bafangs 750W hub motor with a staggering 1000W peak power. Fed with a 14AH Samsung Long Range battery in our Soul Signature integrated down tube battery.
26 MINT MISS SABER SS MINT BLOWOUT SALE $1599

26″ MISS SABER PRO OCEAN CORAL BLOWOUT $1599

 MISS SABER PRO WHITE & BLACK BLOWOUT $1599
26″ MISS SABER PRO WHITE DIAMOND / TEAL SUMMER SALE $1999

26″ MISS SABER PRO BLUE FROST SUMMER SALE $1999

26″ MISS SABER SPORTS PRICED FROM $1299
26″ MISS SABER SPORT WHITE/BLACK BLOWOUT SALE $1299

26″ MISS SABER SPORT WHITE DIAMOND BLOWOUT SALE $1499