INTRODUCING THE AMAZING $1899 1000W SONIC SABER
CONSUMER DIRECT – WE CUT OUT DISTRIBUTORS/DEALERS/RETAILERS!
Stay on the porch little doggies. The SONIC SABER is gonna kick some butt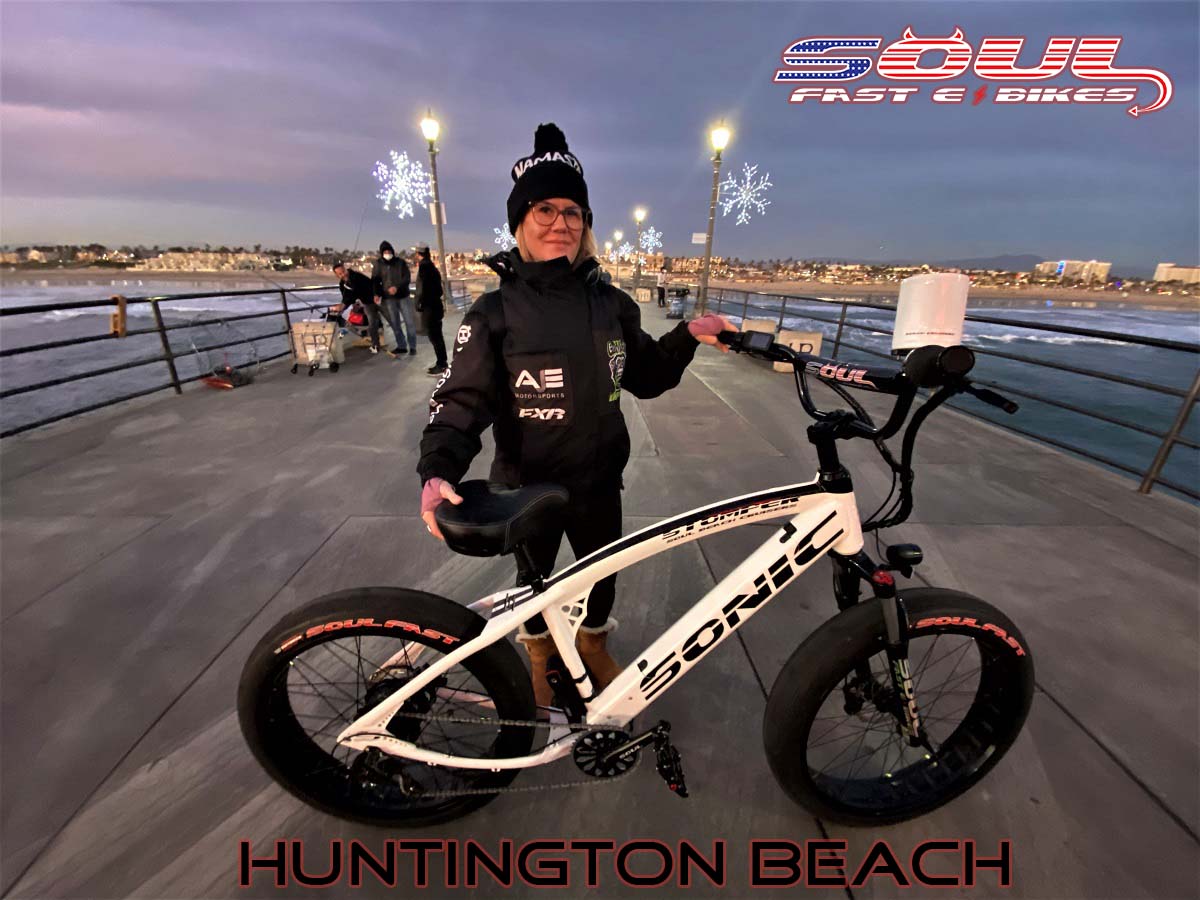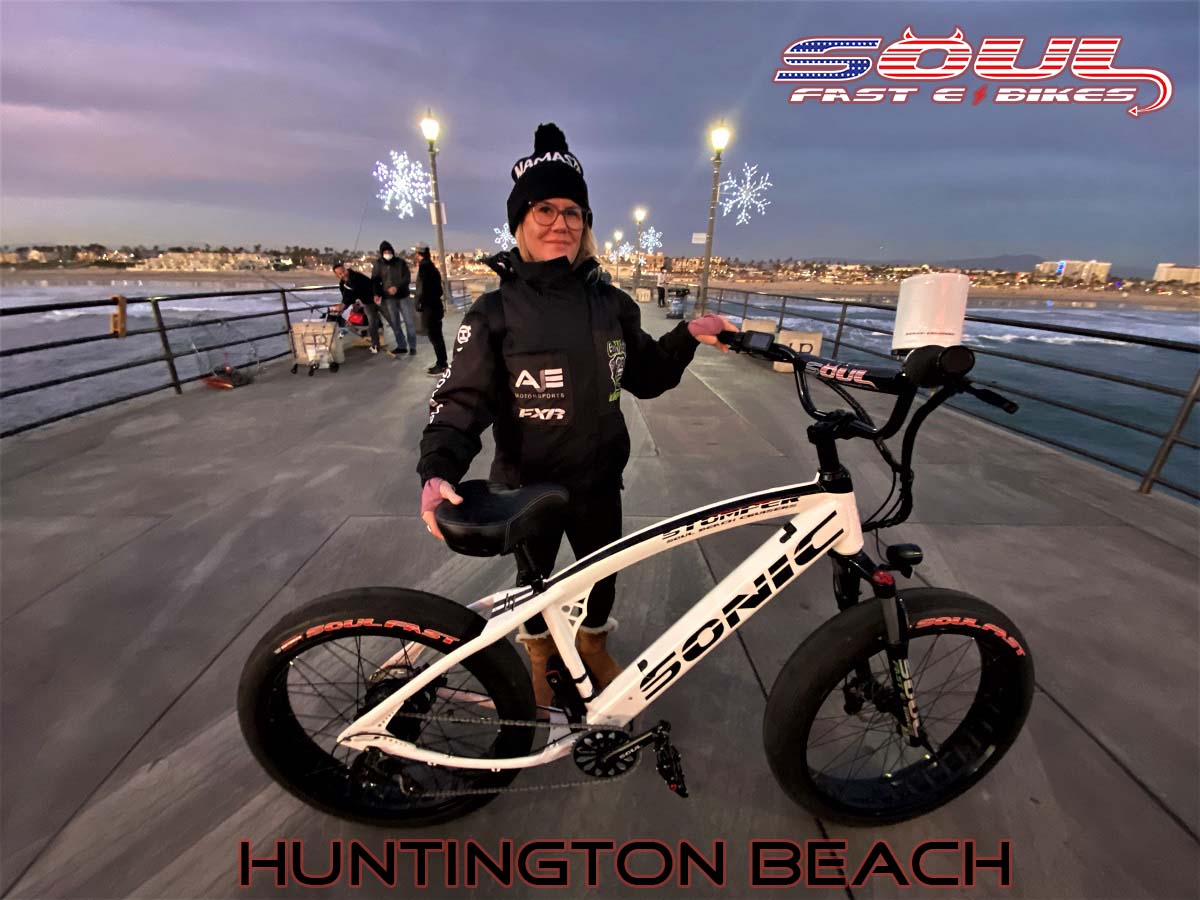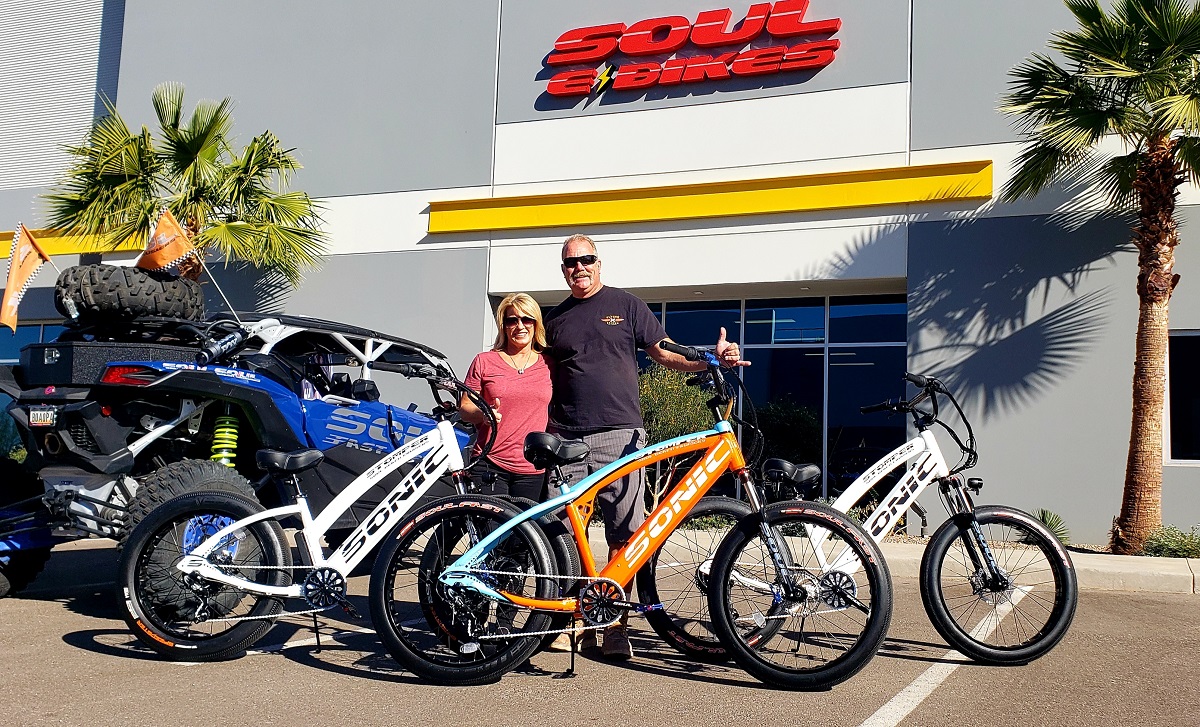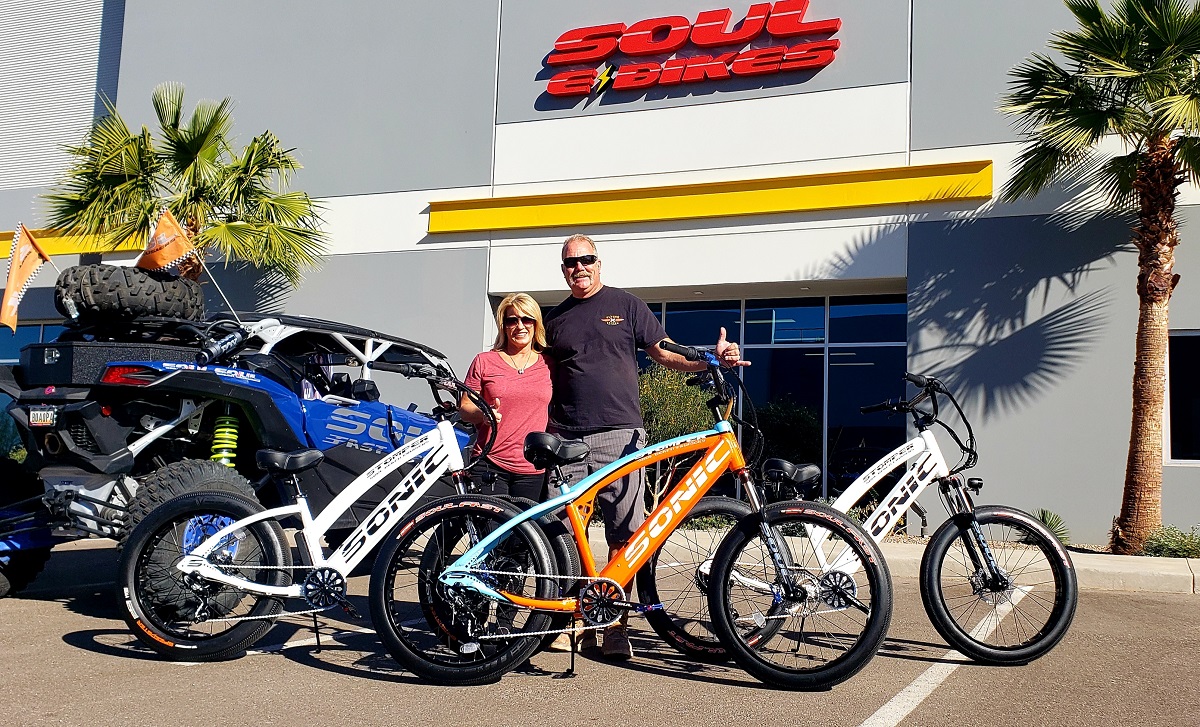 TRACK TESTED  – THAT'S THE SOUL DIFFERENCE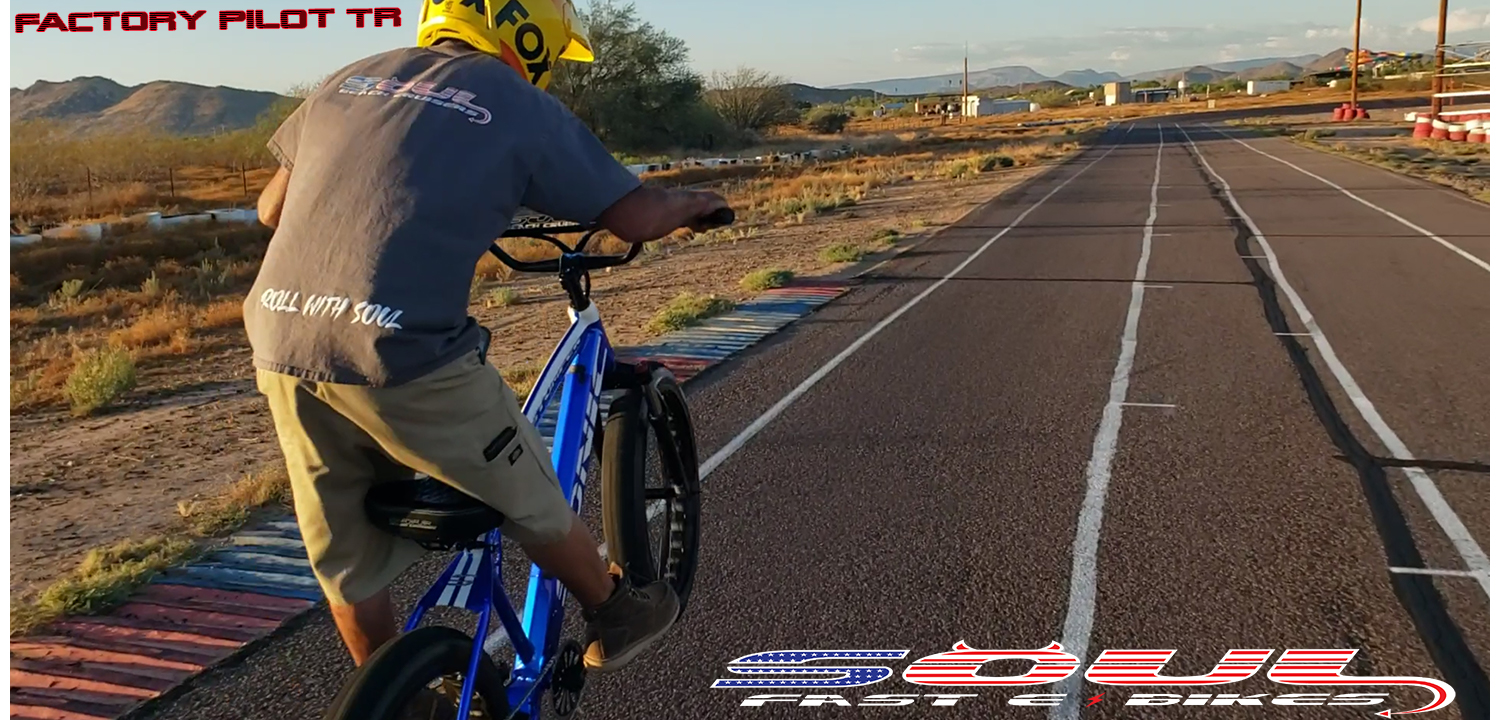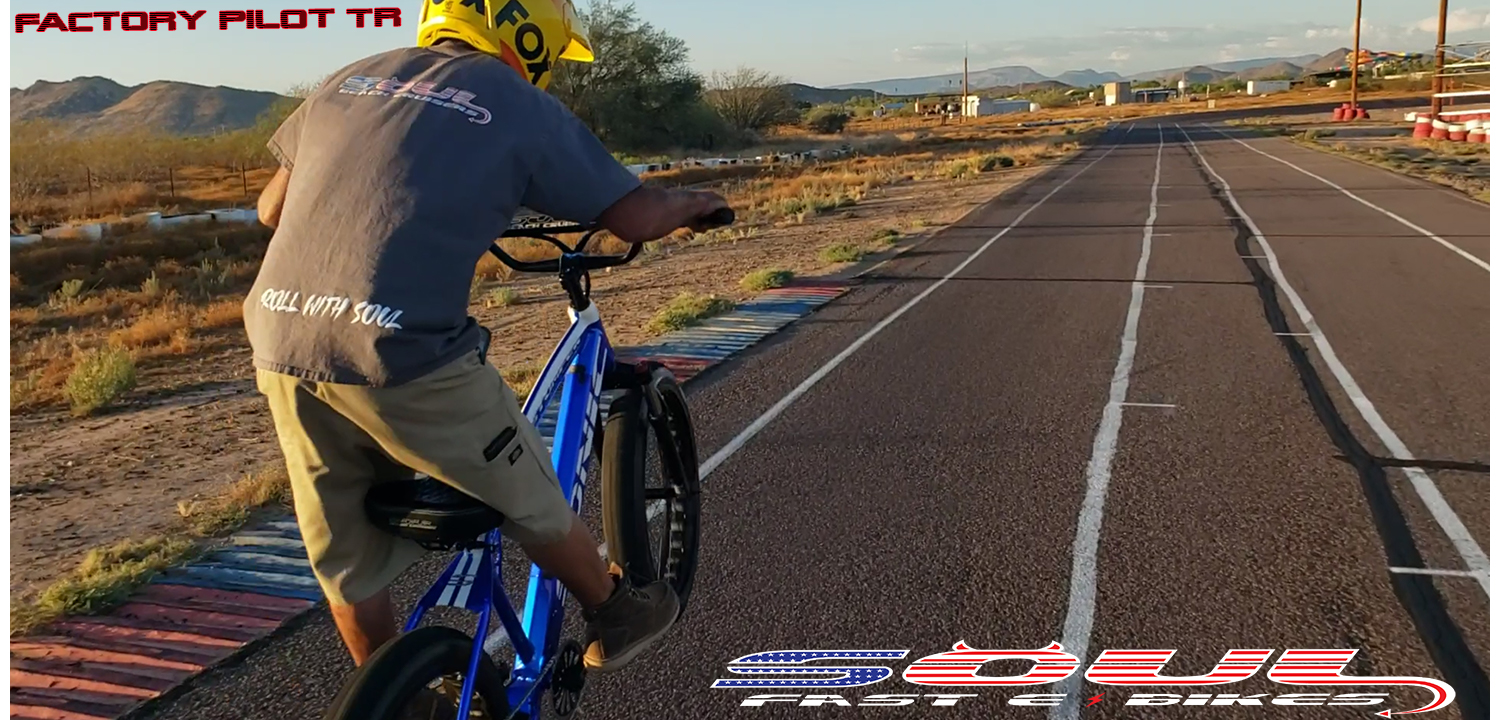 OCTANE SABER PRO SS  – NEXT LEVEL FINISH EXCLUSIVE FROM SOUL
At $1899 the SABER is most the affordable premium performance electric bike in the industry – We guarantee it !
SO HOW TO WE DO IT FOR $1899?
We've cut out the distributors/dealers/retailers and pass the savings directly to you.
THAT'S THE SOUL DIFFERENCE
 MSRP: $3200 / CONSUMER DIRECT $1899
THAT'S RIGHT SAVE $1300 FN BUCKS!!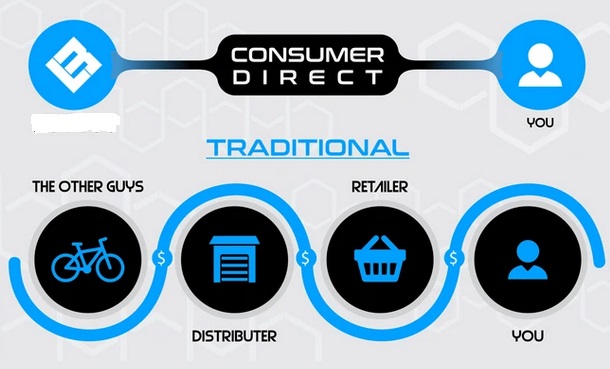 CALL US 833-EBIKE 44 / (833-324-5344)
DON'T WORRY LADIES WE HAVE YOU COVERED WITH A 24 & 26″ MISS SABER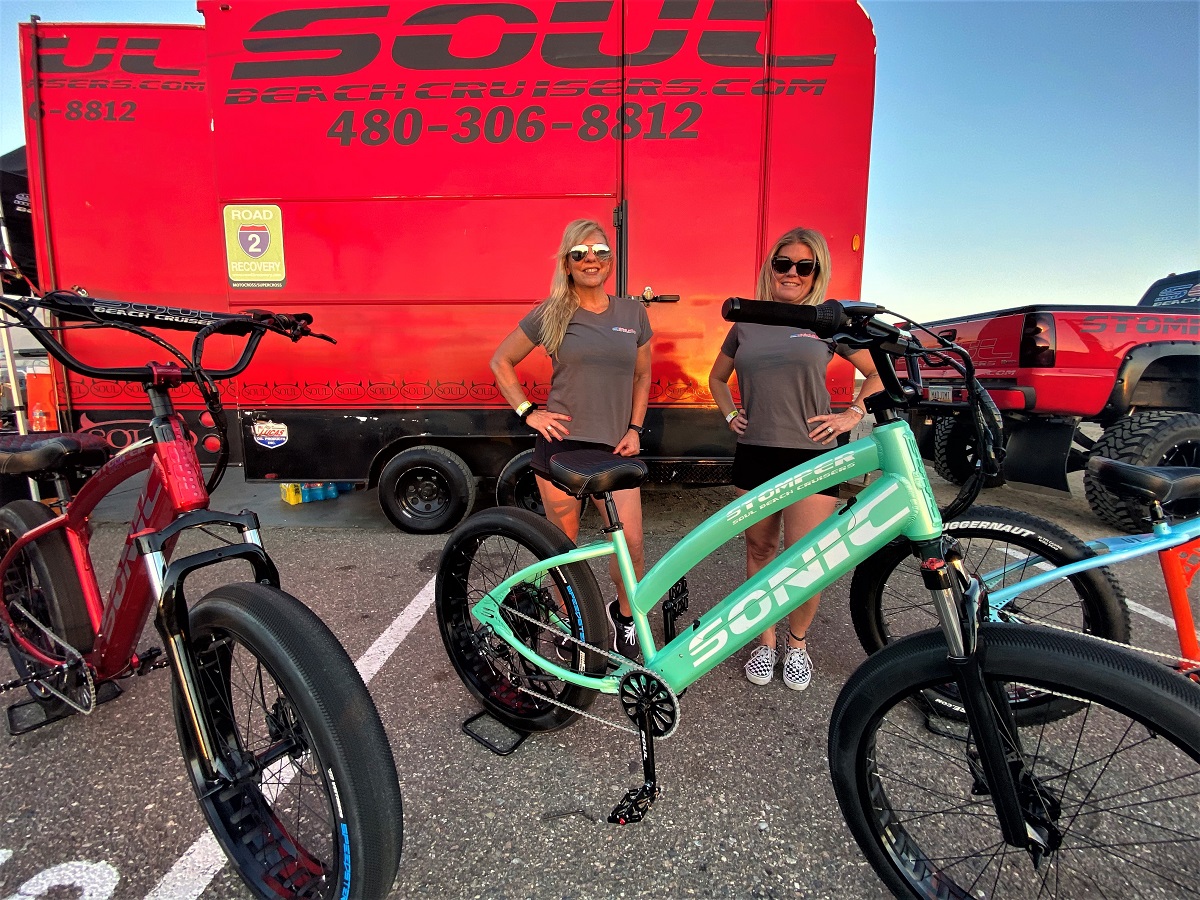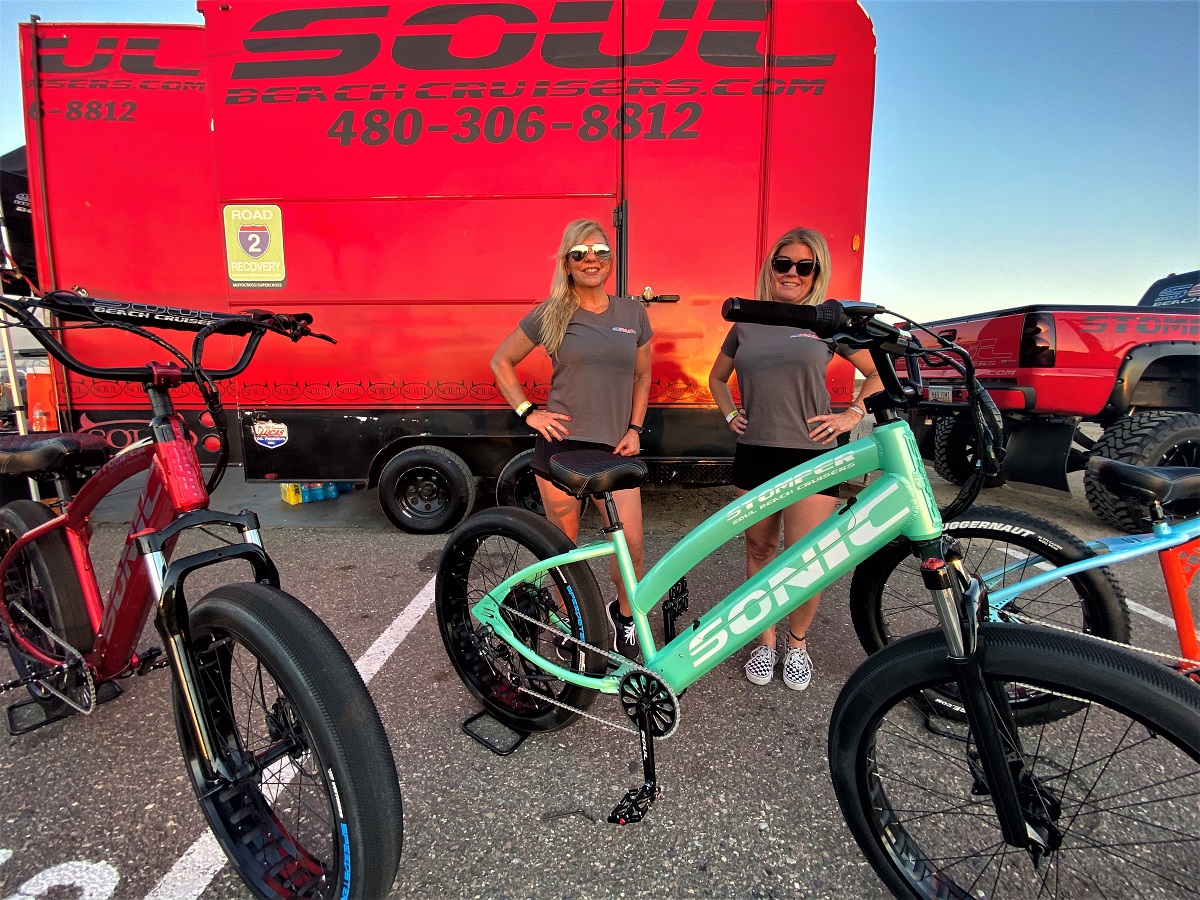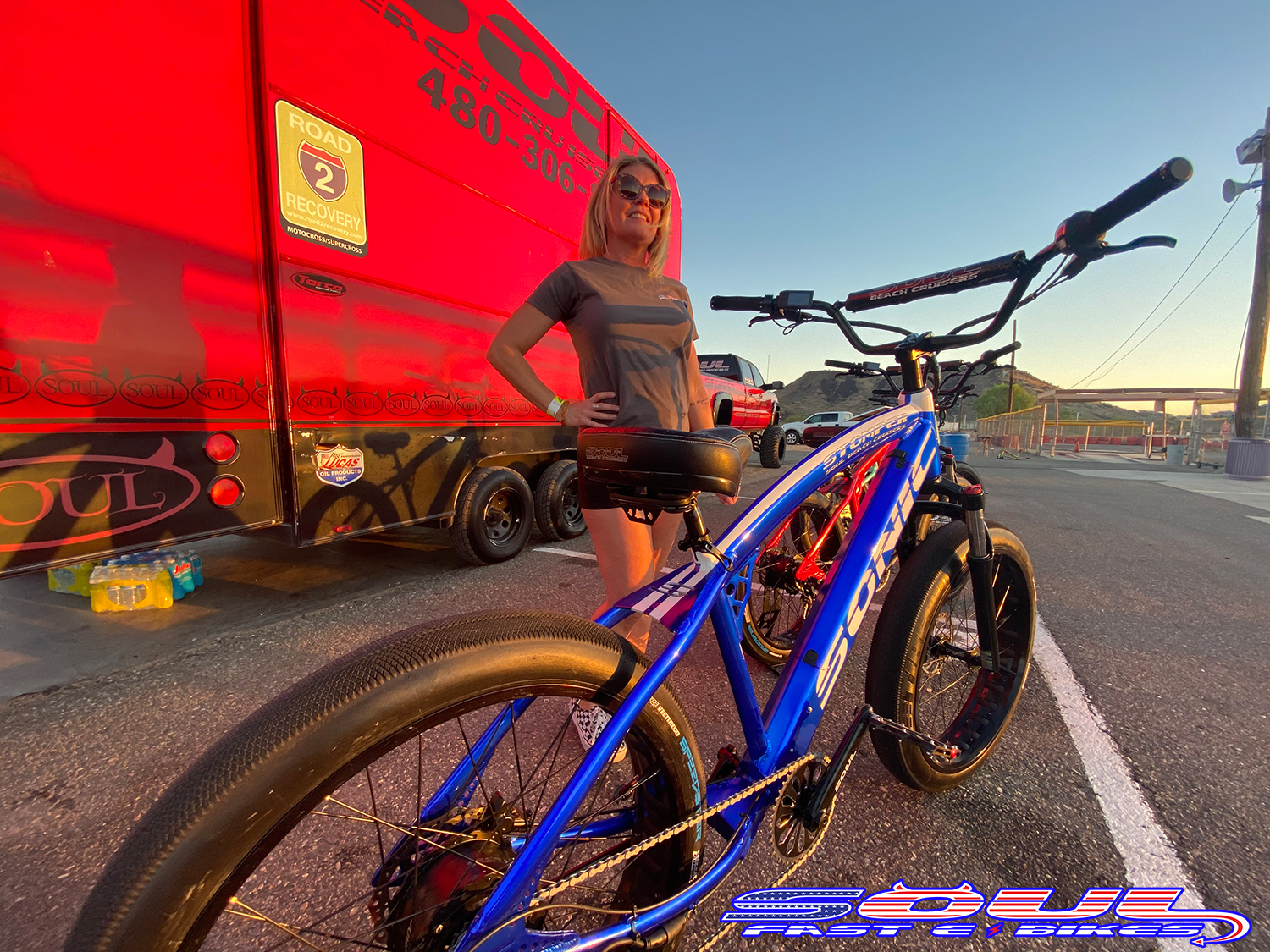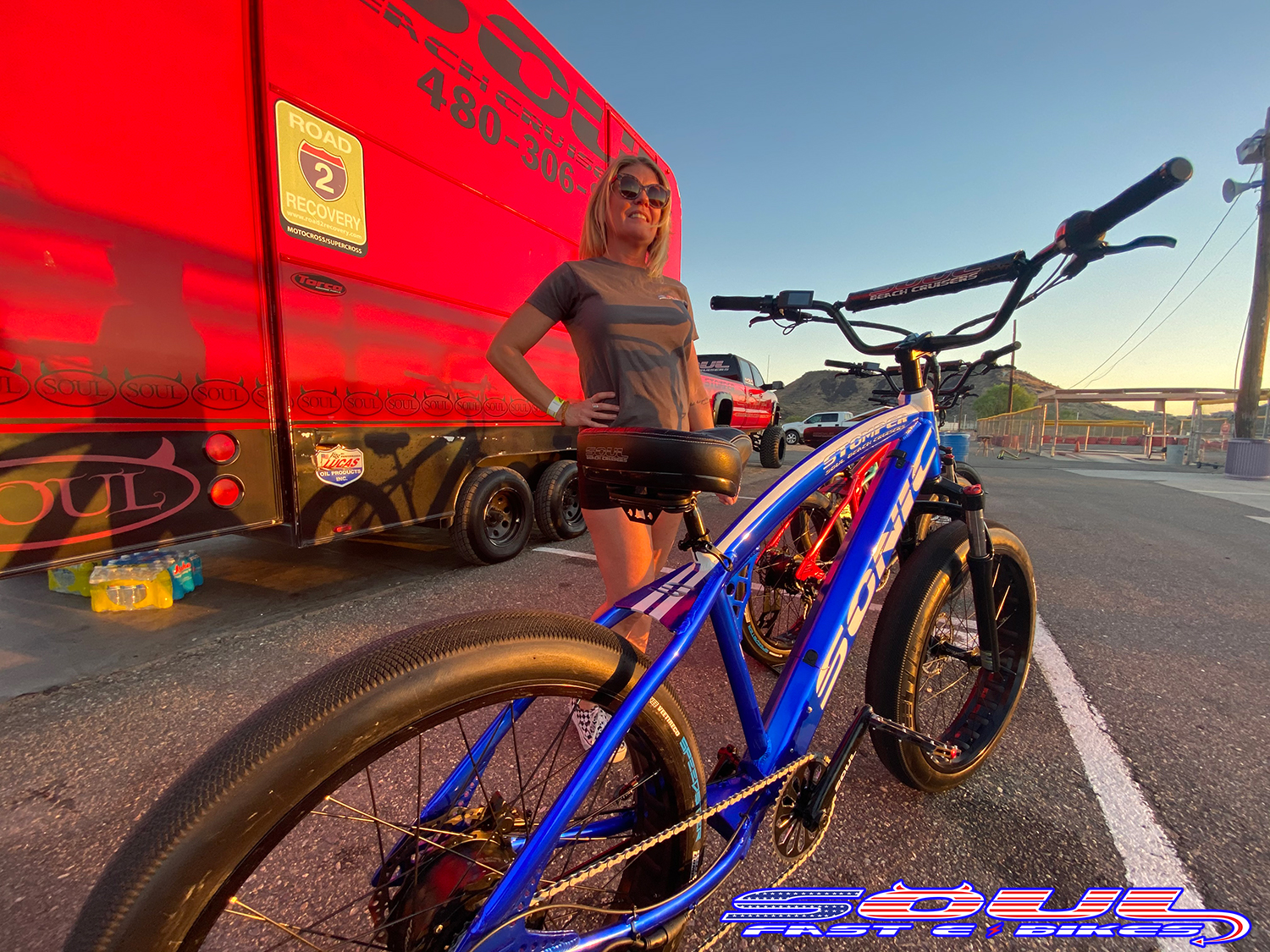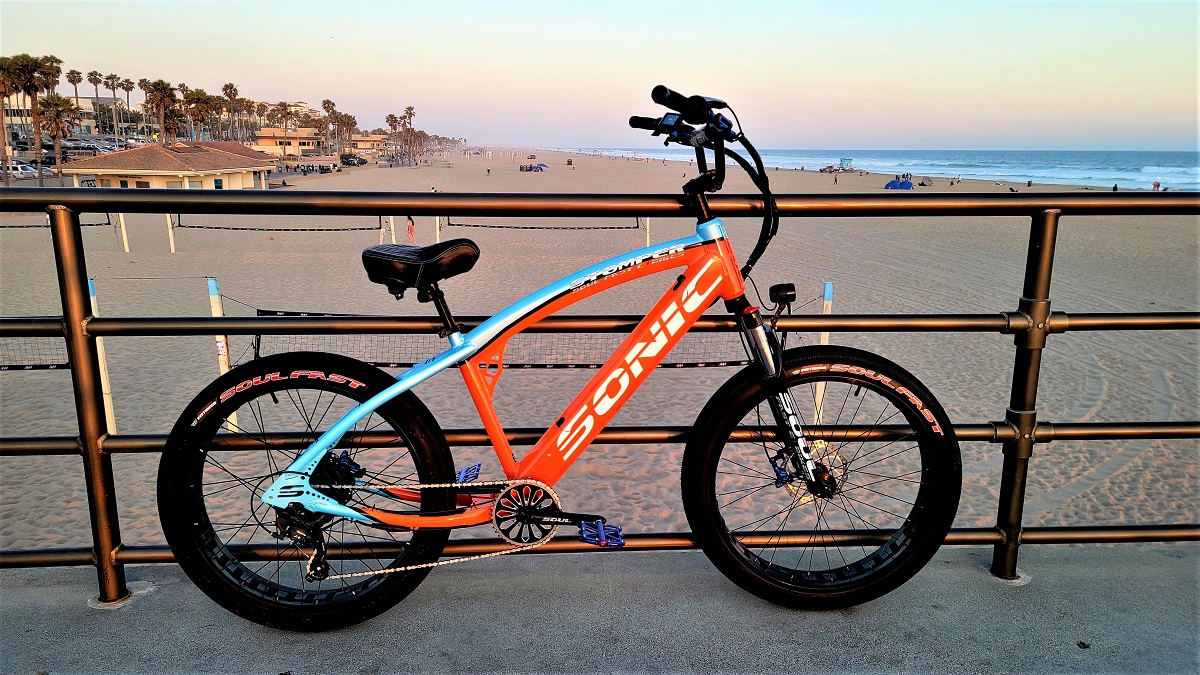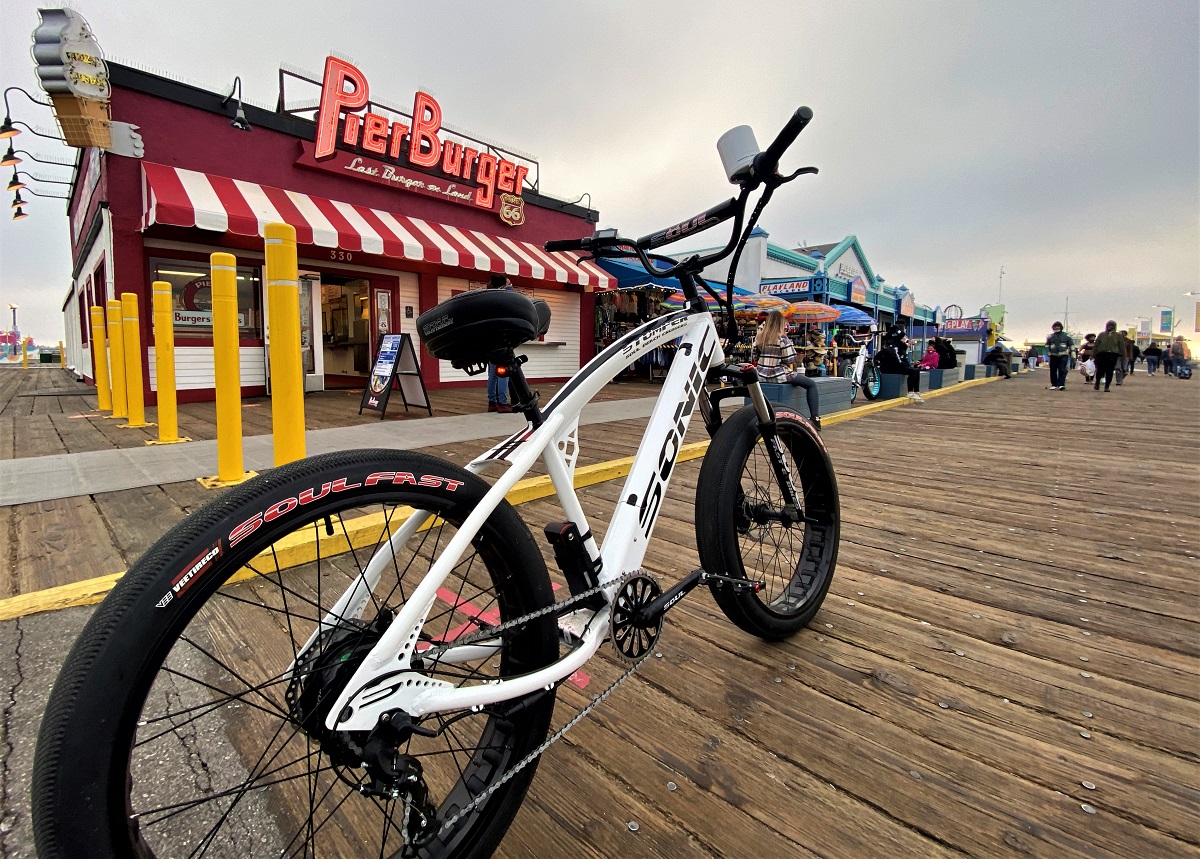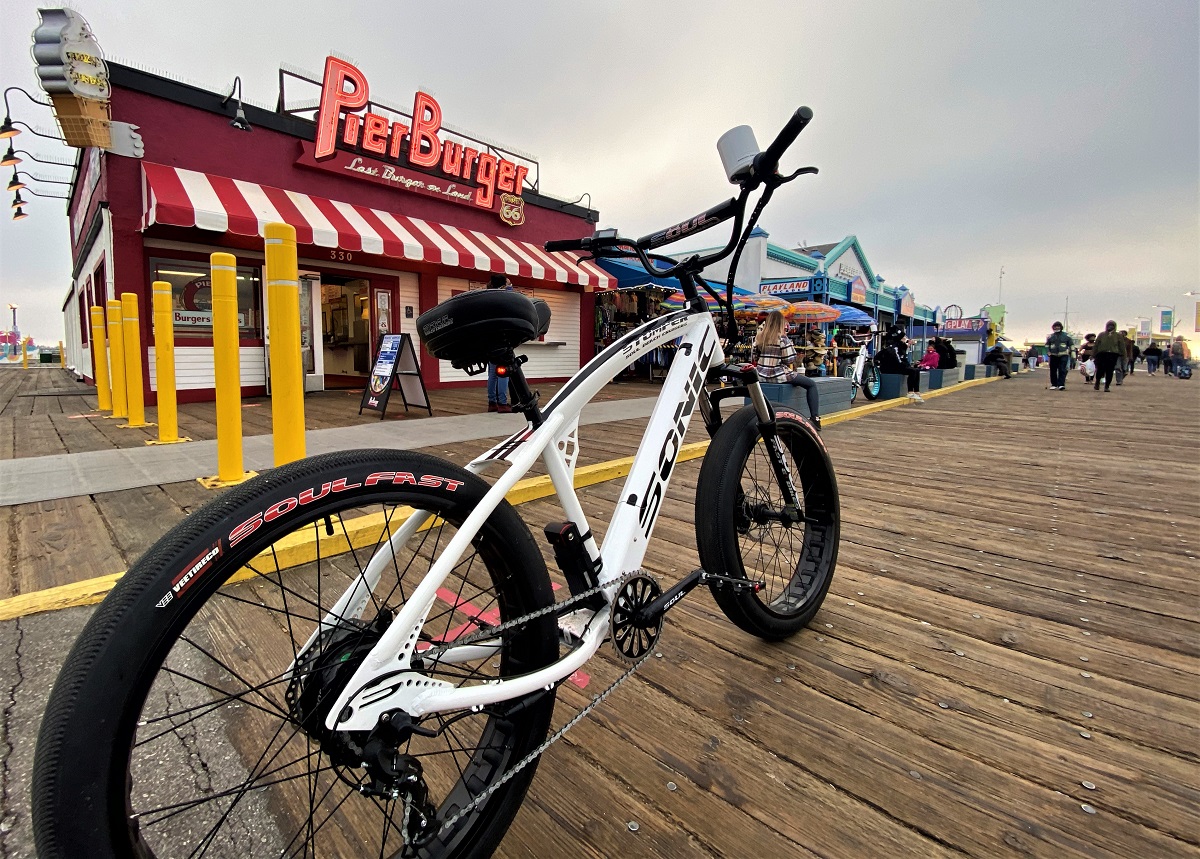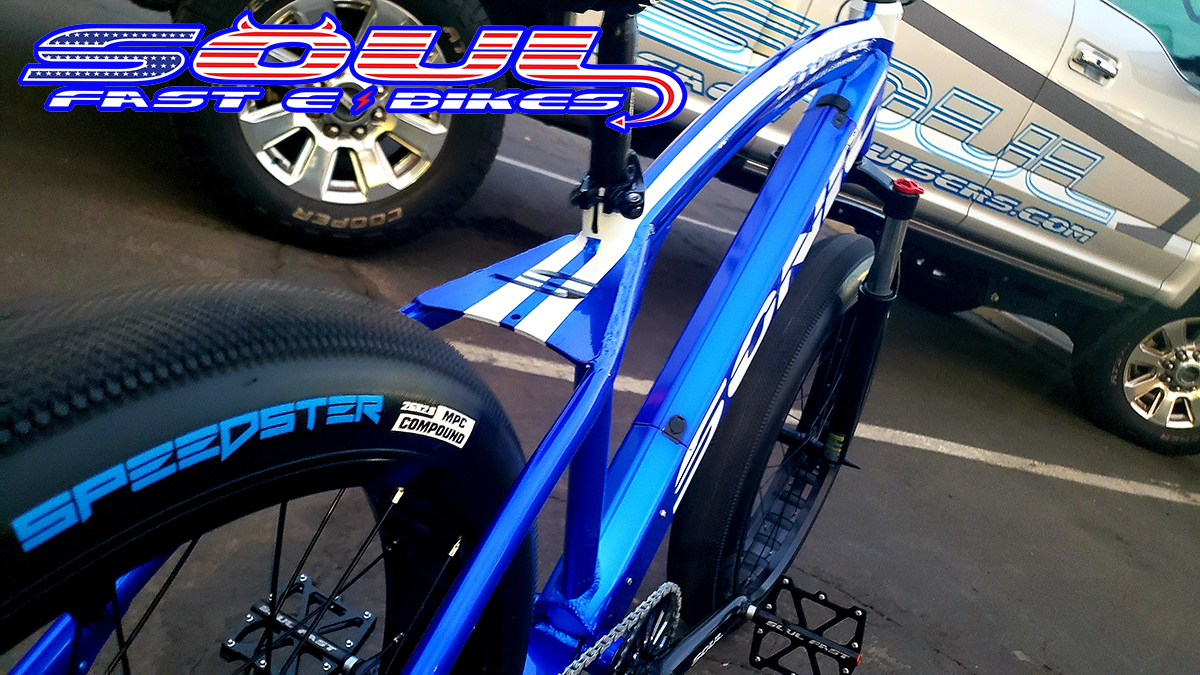 With the influx of garbage electric bikes flooding the streets we decided to give the public what it wants. A high end premium performance electric bike for dirt cheap. So say goodbye to all the online crap, box store bargains, online start up companies, and swap meet junk. The SONIC SABER delivers where all others fail.
Let's start off with our SONIC SS flagship frame and build off of it. For power, we went with the reliable Bafang big daddy 750W hub motor that puts out a clean 1000W when matched to our 10.5AH integrated downtube battery. We stack the front with a MTB suspension fork then add our signature SOUL FAST performance rubber and top it off our signature 4130 Soul signature cranks.
TOP SPEED / DISTANCE /  BATTERY
Class 2 out of the box under 25mph  Few setting clicks in the display for rocket mode sub 30's or tune it down even lower.
HOW FAR?
Level one pedal assist fourth gear lightly pedaling (13mph) with the stock 10.5AH battery we've clocked 45+ miles. The optional 14.5AH will gain another 8-10 miles. With a 1000W peak power mens  / 750W ladies it's super efficient cruising yet crack the throttle and dust everything in sight. 
CALL US 833-EBIKE 44 (833-324-5344)
BE SURE TO WATCH THE  IN DEPTH SONIC SS EBR (ELECTRIC BIKE REVIEW) REVIEW BELOW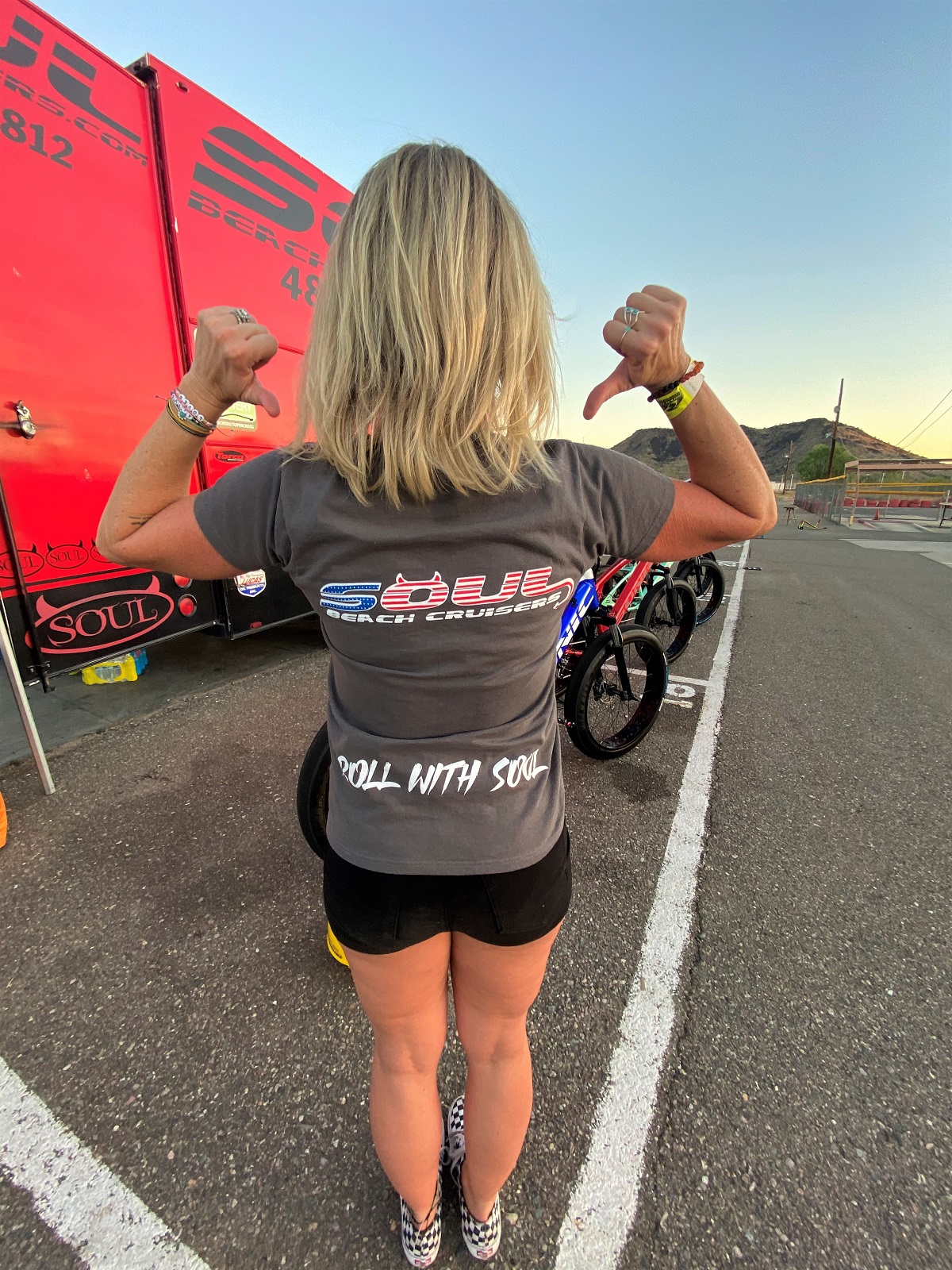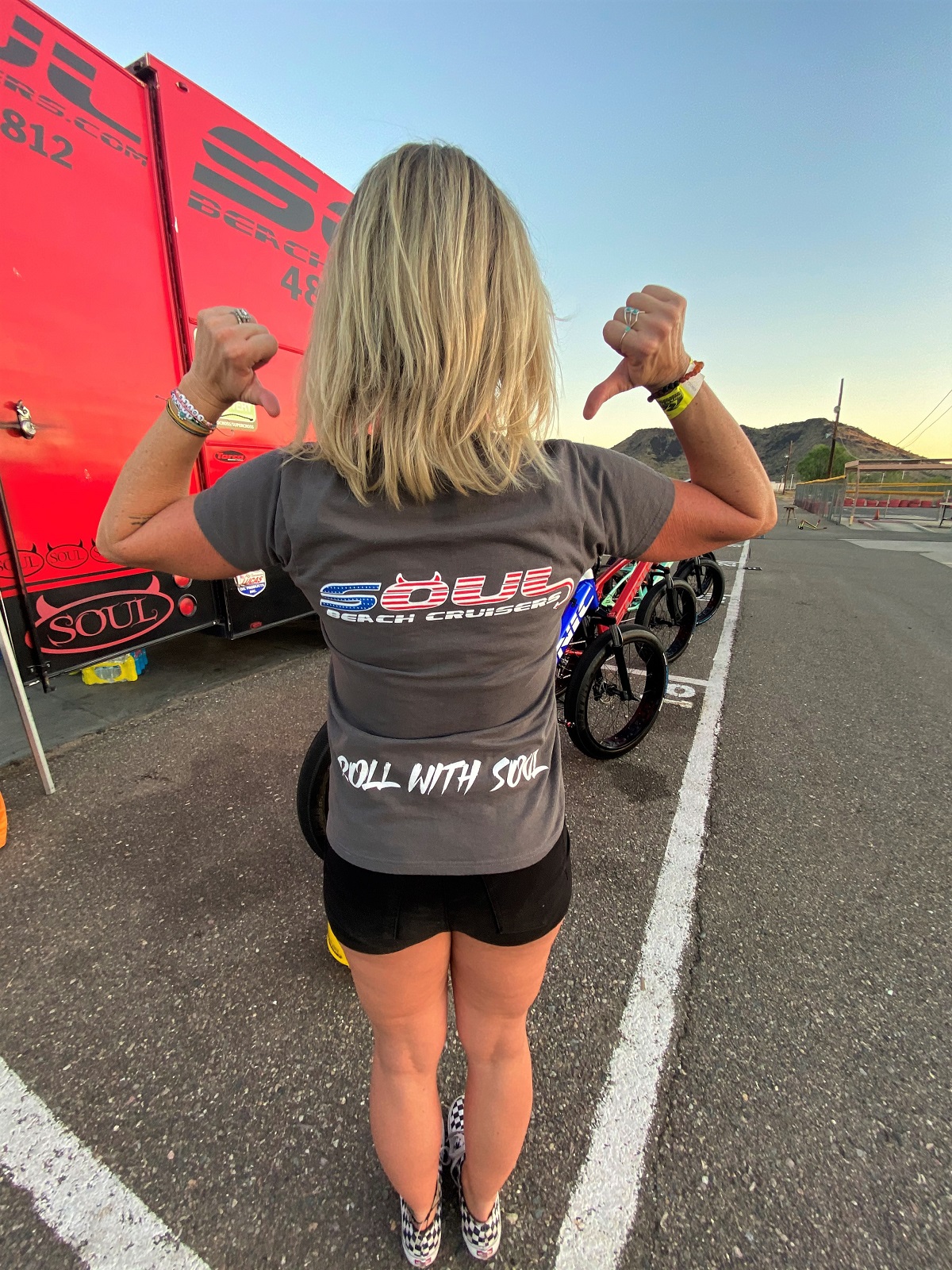 1st look at the  SONIC SABER E bike – Behind the scenes video – click to play
INTERESTED? WE KNOW YOU ARE!!
For more info call us anytime
CALL US 833-EBIKE 44 /  (833-324-5344)
Powered by Bafangs 750W hub motor with a staggering 1000W peak power and fed with a 10.5AH Samsung battery. 5 levels of pedal assist with throttle override. Optional 14.5AH battery avail.
Front suspension with 5" of plush travel with adjustable preload and lockout. Performance Soul FAST Vee Speedster tires matched to a 7 speed Shimano driveline. Soul black series 4130 Chromoly cranks, sealed bearing bottom bracket, alum MX bars, KMC chains, and a billet 31.8mm MTB bar clamp all perfectly matched to the world's strongest and sexiest frame with a lifetime warranty.
For our pint-size customers in mind we recommend the 24" Miss SABER for riders under 5'4″.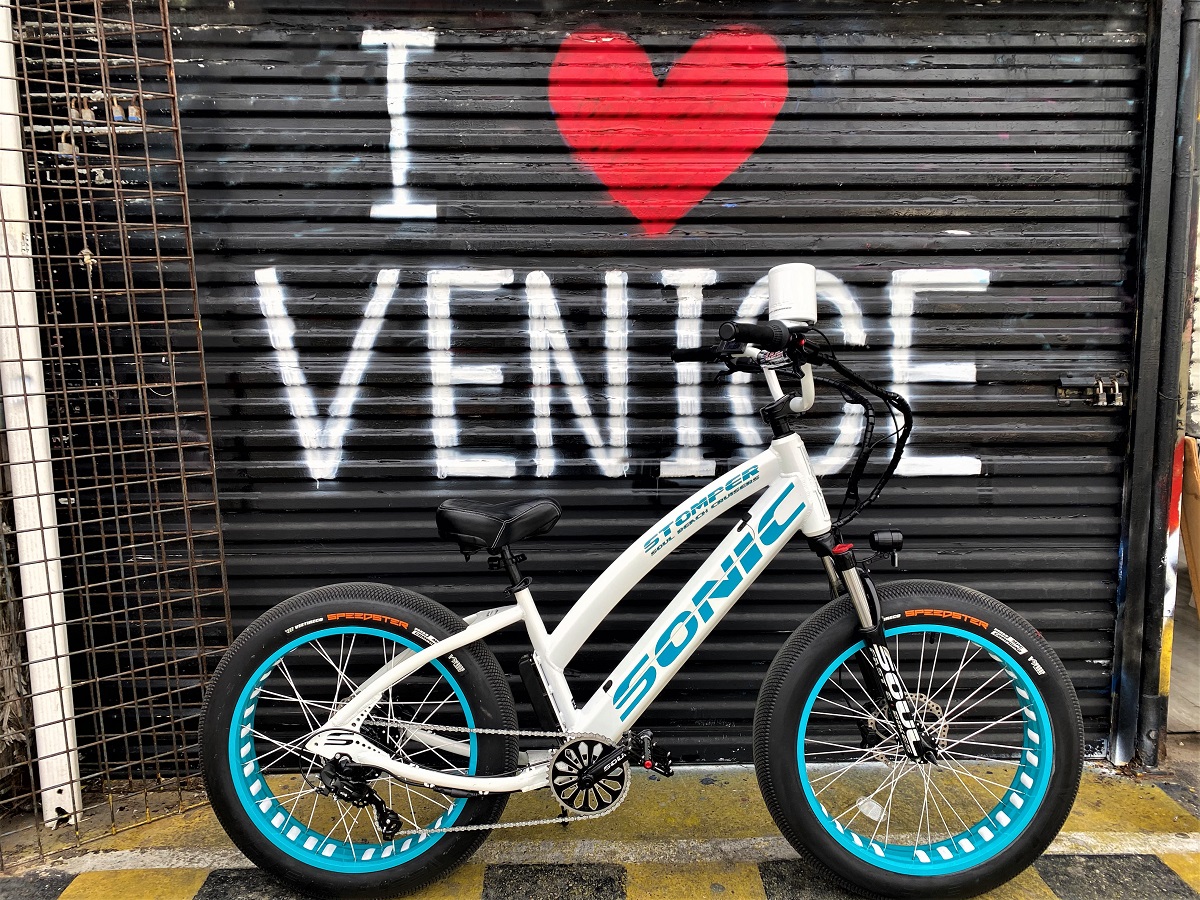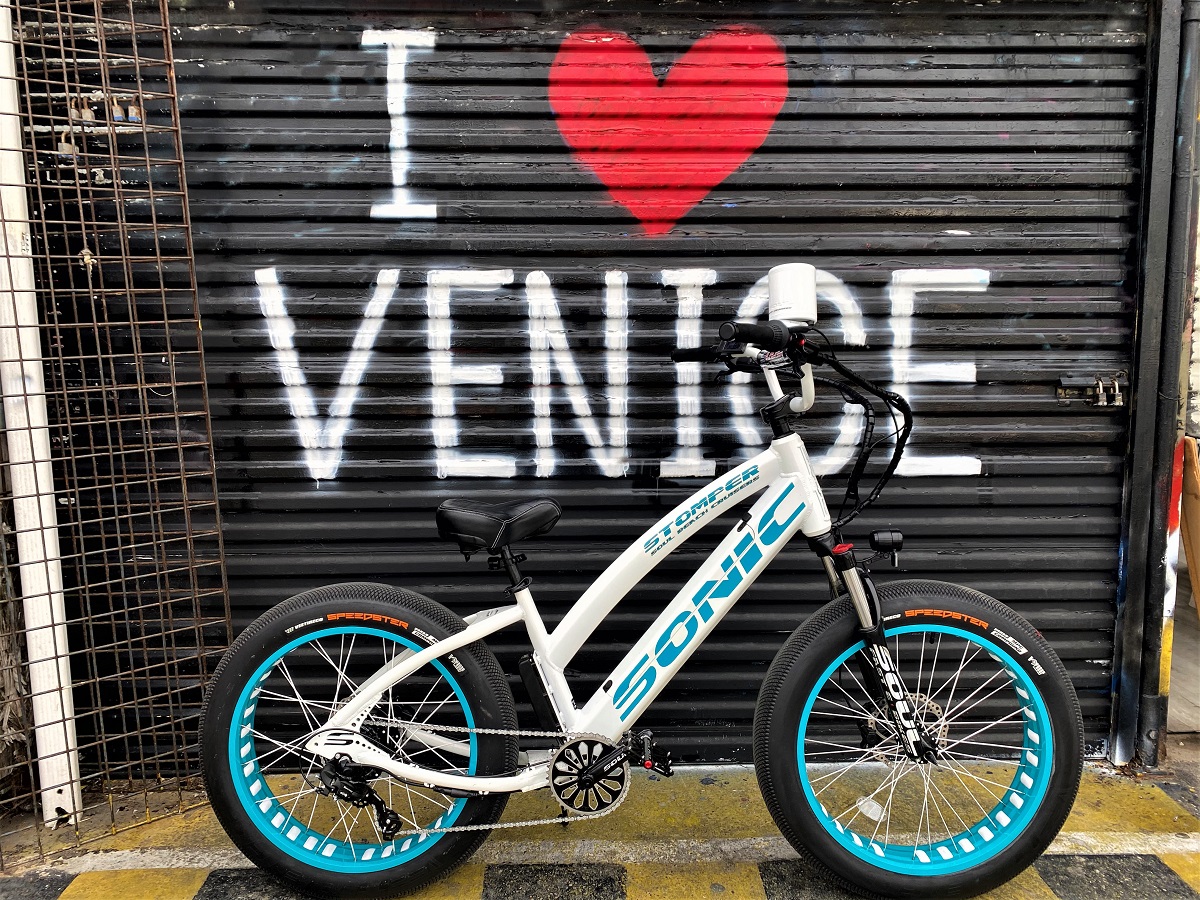 HOW MUCH WEIGHT CAN A SABER HANDLE?
With our stout frame and beefy HD premium components. No problem for the heaviest rider tipping 400lbs.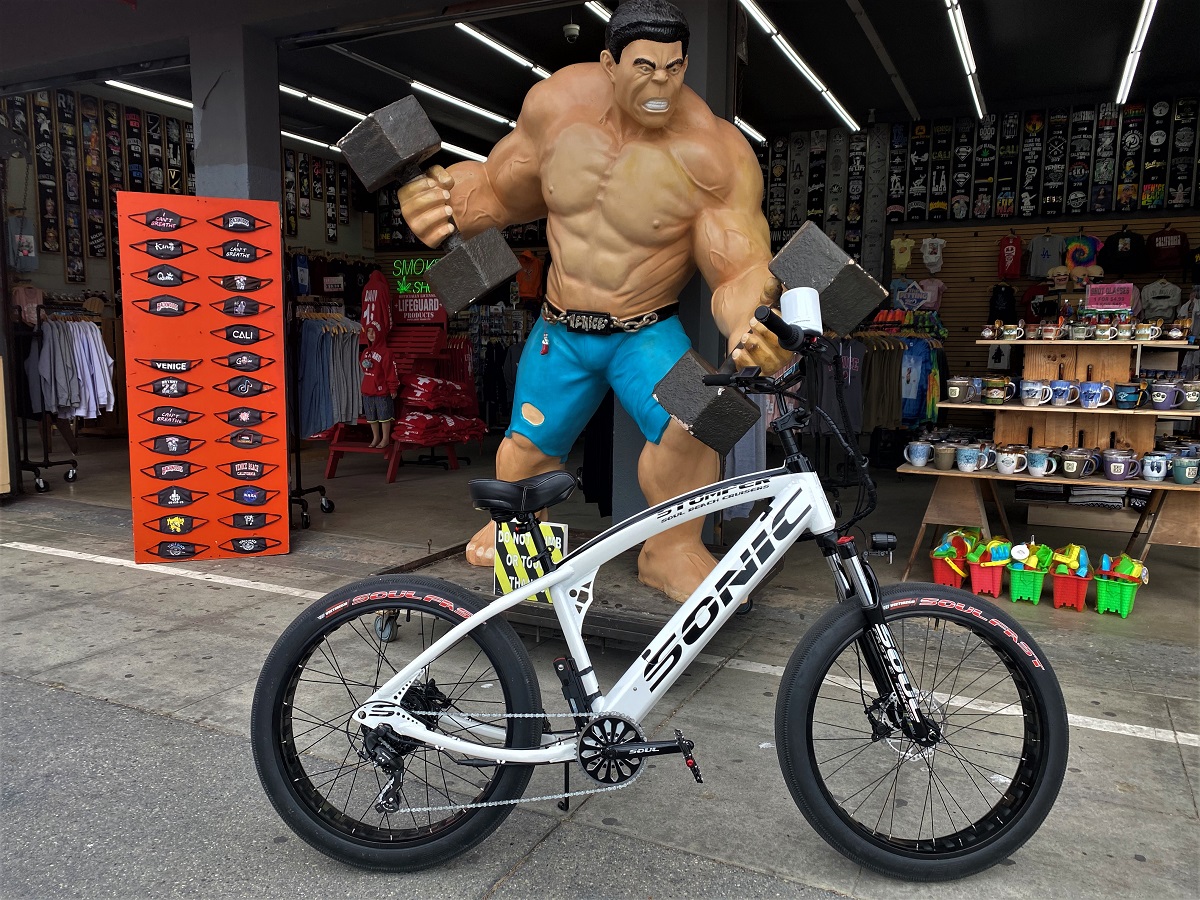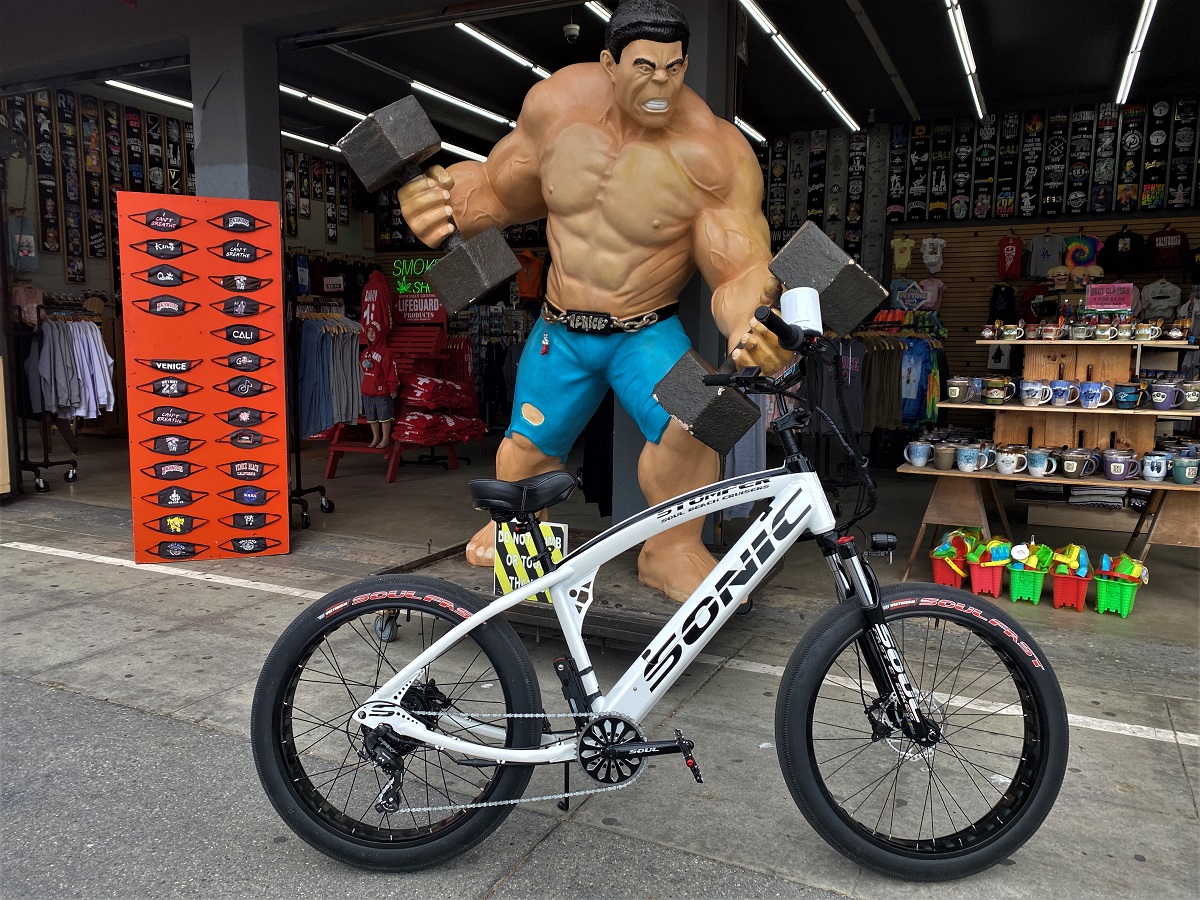 FULL  SABER SPECS  – BOTTOM OF PAGE
CHECK US OUT TRACKSIDE – WE ARE 100% RACER OWNED & OPERATED