BAFANG BBSHD 1000W STOMPER®
WANT THE BADDEST FAT TIRE ELECTRIC CRUISER AROUND – YOU FOUND IT RIGHT HERE!
HAND BUILT IN THE USA BY OUR CERTIFIED SOUL TECHNICIANS.   
Blow the doors off all your buddies with our insane BBSHD 1000W electric conversions.
Priced from $2949
You pick the color we get to work rigging it.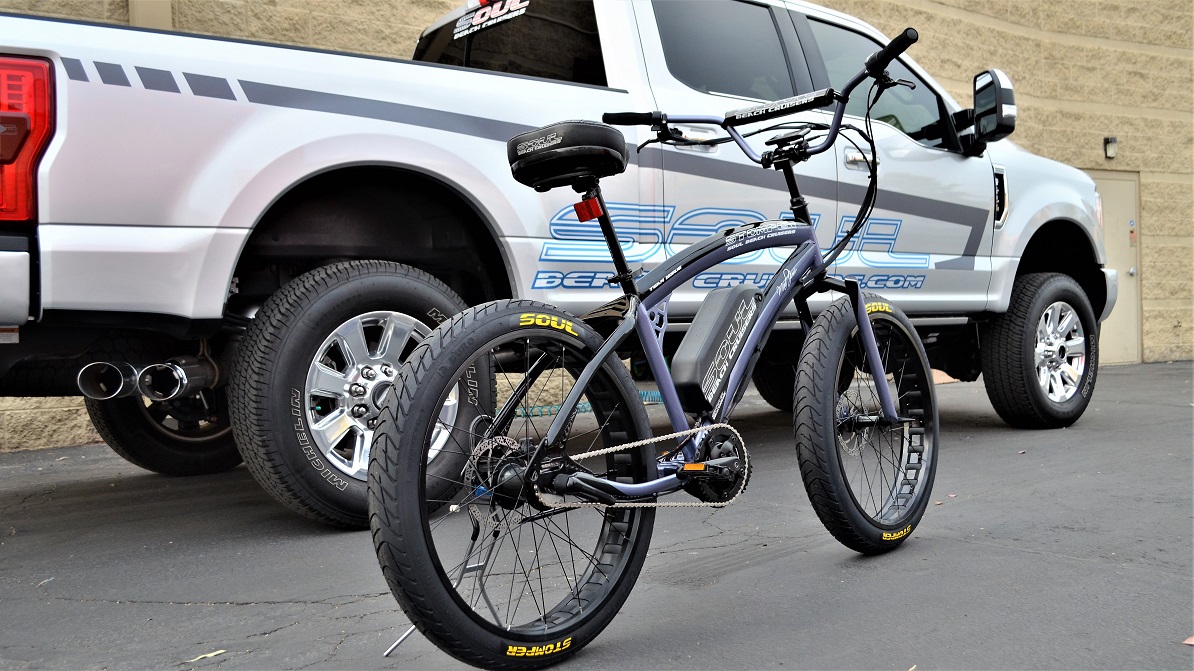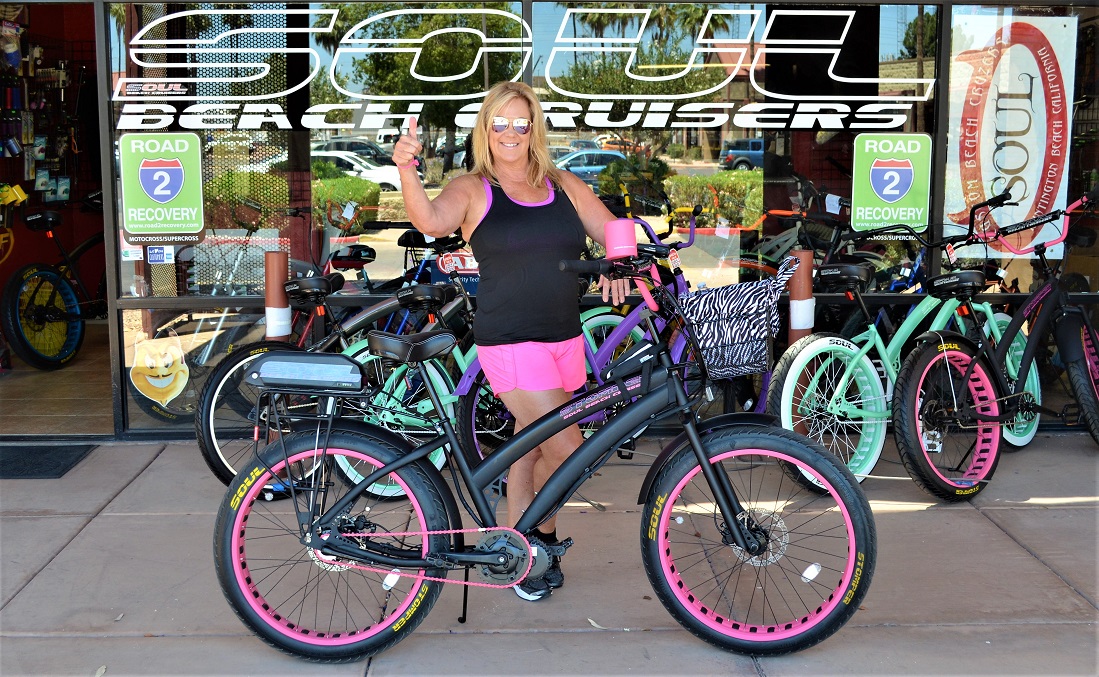 CALL OUR EXPERT STAFF TODAY / 657-215-0099
HERE'S WHAT YOU GET:
Bafang BBSHD 1000W Bad Boy Mid Drive power plant. We won't waste our time or your hard earned money using garbage hub drive motors.  48V 14.5AH Samsung lithium ion battery – Custom Soul battery mount – C961 display – 46T front sprocket – 2A charger – Braided looming –  4 hours of professional rigging – Fully tested and Soul hot tuned. Yes more power only from Soul.
Priced from only $2949
.
Want some options….. we have you covered.  How about bigger batteries 17.5AH LG power cells for more miles, rapid 5AH chargers, C750 full color digital display screens providing all sorts of cool data. Interchangeable alum chain rings offering better throttle response and quicker acceleration.
HOW WE BUILD OUR ELECTRIC STOMPERS BY HAND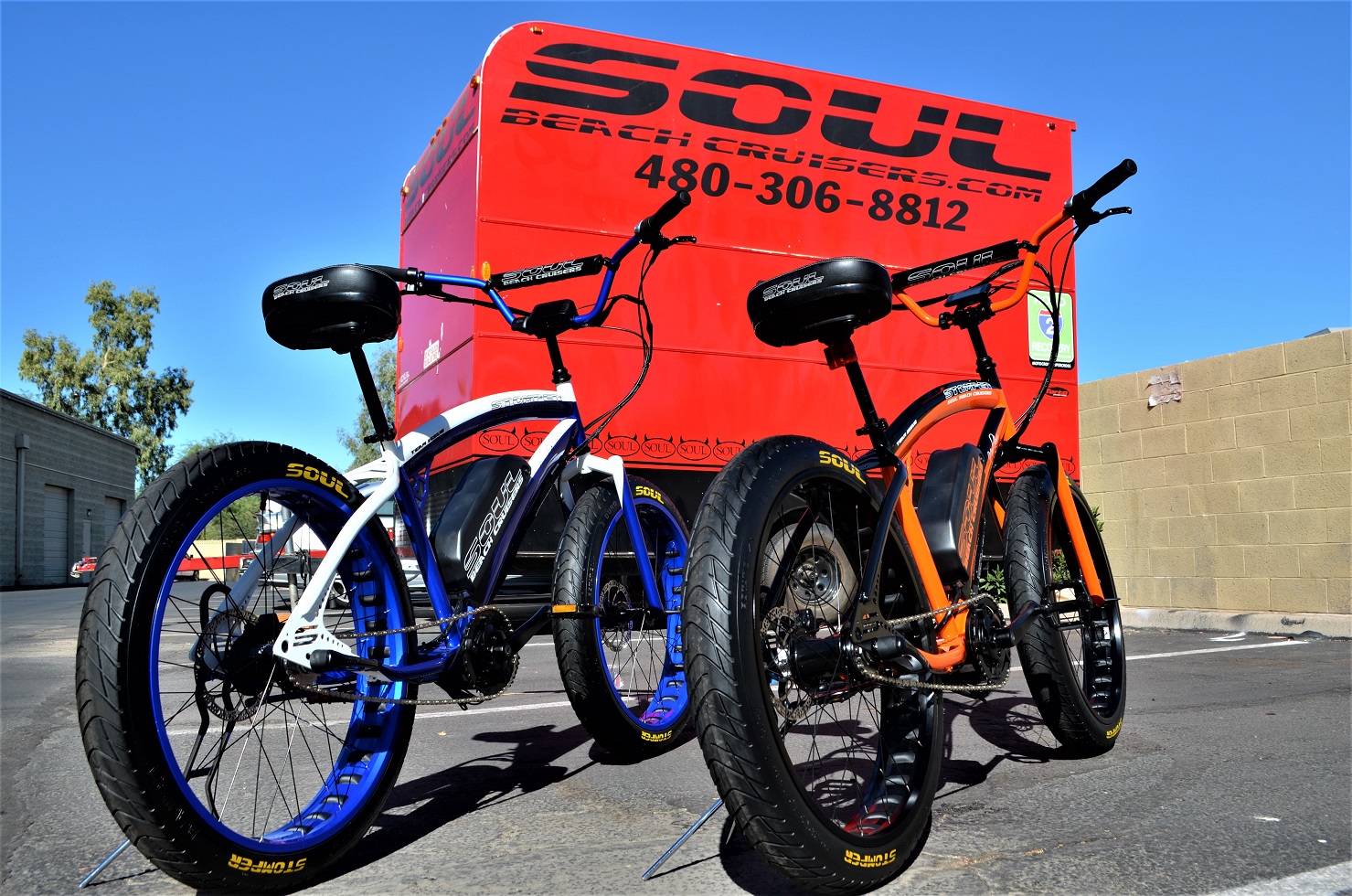 Team Issue Green 1000W E-STOMPER
Copperhead 1000W E-STOMPER®
Oil Slick 1000W E-STOMPER®
Team Issue Red / Black 1000W E-STOMPER®
Team Issue Titanium / 1000W E-STOMPER® 
Black OPS 3S – 1000W STOMPER®
Storm Trooper 3S – 1000W STOMPER®
Chrome Plated 3S – 1000W STOMPER®
Team Issue Blue Devil 1000W STOMPER®
Team Issue Orange 3S 1000W STOMPER®
Team Issue Yellow / Black 3S
Want some extra attention – Stand with our bright yellow paint that delivers it loud and clean.  
Blue Chrome / Black Anodized rims / 3S
Guaranteed to turn heads – Factory race look
Raw / Black 3S
HARDCORE INDUSTRIAL FINISH. RAW HAND POLISHED STEEL WITH BLACK ANODIZED RIMS.
Raw / Polish 3S
The one that started it all. Our hand polished frame with mirror polished rims. 
Super cool heat discoloration.